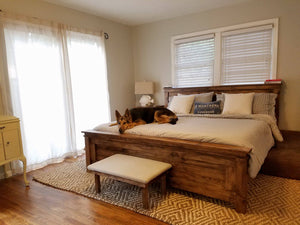 Elevate Your Space with South & Birch Furniture
Discover Why Customers Adore South & Birch
Crafting Beloved Furniture
Discover What Sets Us Apart and Keeps Our Customers Coming Back
At south-birch Built Furniture, it's our craftsmanship, personalized service, and commitment to quality that keeps our customers coming back. Discover why they love us.
Furniture Crafted to Your Specifications
Standard Bedroom Set
This sweet little set is simple and just perfect to fill any room!
VIEW MORE
Farmhouse Storage Bed
Our farmhouse storage beds offer all the drawers you need in tight spaces!  All of our headboards and footboards work perfectly with the storage option.
Mims Bedroom Set
Our Mims bedroom set is the perfect selection for your master bedroom.  It is sleek and elegant with so much character!
VIEW MORE
Testimonials
Nightstand

These nightstands are a beautiful edition to any home. Very solid and heavy pieces that will last a lifetime.

Sarah.J
Versatile

This Tresle Desk is so versatile. can be used as a desk or buffet table anywhere in the house or office South and Birch. you make the best quality furniture in the South!

Phillips.G
I love this gorgeous storage bed! It has huge storage drawers and the quality of your products are the best! This furniture will be in your family for years!

Zena P
Amazing

I love our new bedroom suite! The Biloxi storage bed adds just a little extra to any bedroom, with the amazing woodworking and built to perfection parts of the bed, the storage drawers hold a lot more than you would first think.Thank you SO much South and Birch!!

Lindsay Gabrielson
Craftsmanship is AMAZING

This dresser can't be beat! I'm so excited to finally have a dresser that the drawers open and shut so easily! AND 13 drawers...WOW!

Customer
Perfection

South and Birch definitely knows how to deliver on perfection. I am proud to be an owner of a piece of their beautiful custom pieces that is obvious are made with so much love.

Cynthia Estell
🔥

I know this is a piece that will stay in my family for generations. More than happy to do business with South and Birth. I will be a repeat customer!

Lita McMann
AMAZING Company

Each piece of furniture that has I have purchased over the years has been exactly what we have been looking for. I love the detail to each item purchased, it feels like they were made custom for my home!

stephanie
WORRY-FREE AND DESIGNED FOR DURABILITY South & Birch Furniture constructed from solid hardwood, is engineered to endure the test of time, changing styles, and the chaos of family life. Bid farewell to the need for coasters and leave your concerns about accidental spills behind."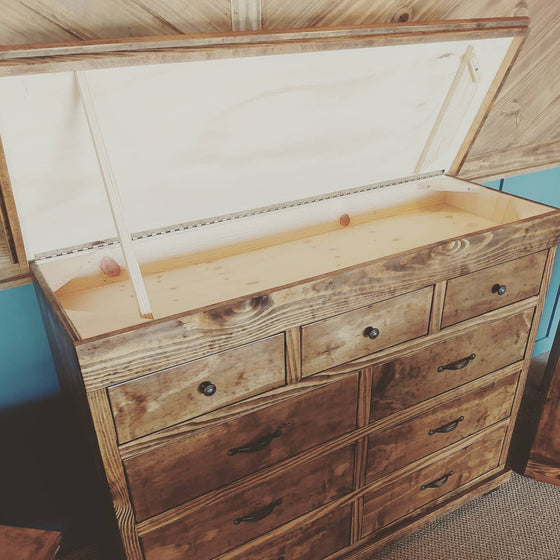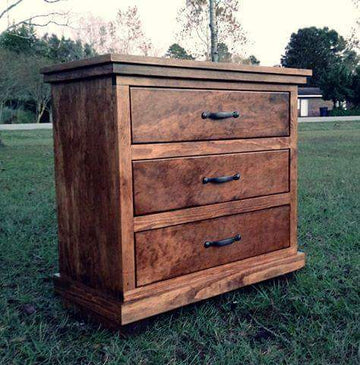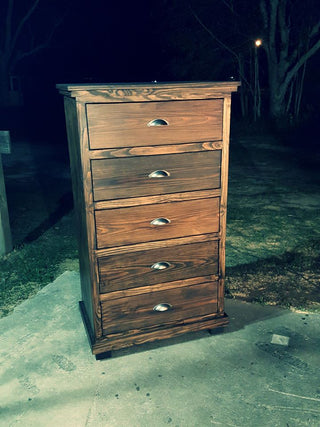 Brand new
Mims Bedroom set collection
Crafted to perfection, each piece exudes timeless charm, combining exquisite design with the utmost comfort. Elevate your bedroom sanctuary to new heights of sophistication and relaxation. Explore the Mims Collection and transform your sleep space into a haven of beauty and tranquility.
Shop Now
FARMHOUSE BEDS & STORAGE BEDS
We are a former marketing manager and construction worker that turned a hobby into a dream.  Our team is small but our drive is huge!  We have a true passion for anything with a farmhouse style.  To date we have built over 1000 unique pieces.